No spectacular evening or casual styling is impossible to do without special tools that capture the shape of hair. Hair styling mousse is the perfect way not only to keep her hair long, but to give the hair volume and Shine. This tool is recommended primarily for thin hair, weak, disobedient.
The advantages and disadvantages of mousses
Mousses hair got its name for a delicate, airy texture. These gentle foam gives hair the missing volume, make strands of elastic, not sticky and not weighing it down. Mousses are ideally suited to care for curly hair, because unlike other styling products they do not pull the hair and retain the elastic curls.
Mousses are suitable for styling all hair types, but they are particularly recommended for the care of thin hairwithout volume. Thanks to its airy mousse consistency easily envelop every single hair, giving it volume along the entire length, including near the roots. This is the perfect tool for fine and light hair, but the hair is thick, long and heavy mousses not be able to cope.
Modern mousses protect the hair from harmful effects of the environment, and special fortified funds nourish strands, saturating them with vitamins. They are much less dried hair than other types of styling products, mousses so you can use even for those whose hair have increased brittleness.
At the same time be aware that the composition of hair mousse is alcohol, so constant use of these styling products can dry up locks. It is recommended that at least sometimes to make the hair a rest from mousses and foams.
The disadvantages funds can be attributed to the complexity of its dosage. If you use mousse in a small amount of hair is not well documented. If you use too much mousse, hair will look dirty, the strands will become untidy "icicles", and correct the situation can only be washing the head. Best to use a little mousse for hair styling medium length usually enough foam ball the size of a walnut.
How to choose a mousse?
Mousses on sale are different and it is important to choose the right tool. The first rule is, the thinner the hair, the weaker fixation. So, for thin and weak hair, make mousses light hold with a natural effect. In order to hold the style of thick and heavy hair, you will need more powerful tools.
For dry and sensitized hair it is recommended to use mousses with conditioners. These mousses make hair strong and elastic, give them vitality and facilitate combing. And mousses with the addition of wax will give a dry, depleted hair Shine. Only use such funds should very carefully: it only takes a couple extra grams mousse to hair began to look dirty and greasy.
Suitable for oily hair mousse strong hold, containing a small amount of alcohol. These mousses reduce excessive greasiness of hair and give oily hair volume.
In rainy days it is better to use mousse extra strong hold: it will keep the shape of hair even in strong winds. A good option would also mousse gel is a kind of a hybrid of two varieties stacking means. Mousse-gel does not weigh down the hair, but provides a reliable hold and Shine.
Toning mousse – the perfect option for those who want to spice up your image. Such funds may not dye her hair, because a thin film Moussa translucent natural hair color, but give the new shining strands tone. Typically, these tools are applied to separate the strands, the hair seemed thicker and shimmered in various shades.
Rules of application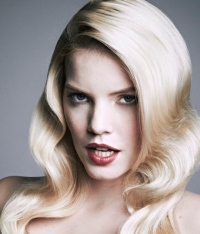 Mousse is usually applied to wet, slightly dried after washing hair. Less often the product is used for styling dry hair. The main thing is that the strands were clean: dirty hair mousse was not applied, otherwise the hair will look very messy.
Before use a vial with a means to be shaken, then turn the down spout and squeeze in the palm of a small amount of mousse. Do not apply a mousse spray directly on the hair, since it is quite difficult in this case to control the amount of hair styling products.
Depending on the length of hair may require a different amount of money, but it is better to put it in small portions, because otherwise there is a risk of "overload" of the hair styling tool instead of volume and natural hairstyles to get dirty matted strands. On average, enough for short hair ball the size of a cherry, for medium length hair – a walnut or a plum, for long hair with a tennis ball or small Apple.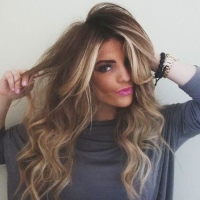 There are several ways of applying self. Sometimes the remedy is spread evenly all over the hair using a comb with wide teeth, and then rubbing the strands palms. Sometimes mousse applied on the hair from the tips to the roots springing movements, like rumpling his hair, this method of application is recommended for curly hair. To create a root volume small portion mousse is applied to the roots of the hair, head bowed.
After this you need to give the hair to dry naturally (to obtain the effect of natural waves) or dry with a Hairdryer. In the latter case, it is desirable to choose styling products with the effect of thermal protection or with the addition of panthenol and some reduce the harmful effects of high temperatures on the hair. It is desirable to dry your hair with cool air. Can hair coated with the mousse to cheat on curler – get elastic shiny locks that will be to maintain good form.