A change of hair color works wonders in terms of beauty, sentiment, especially after a long and gloomy winter. You want to dye her hair for a long time, take out the gray or just to make a slight change because of the hair dye? It is time to discover hair coloring at home.
Hair coloring with henna
For very sensitive skin of the head, a great option would be a 100% natural henna, which does not include chemical components. You should pay attention to the fact that when painting with henna you can never predict the exact hair color. Gray hair this vegetable dye can make copper or even undesirable yellow-orange tint. The advantage of henna is that it is not kept on the hair permanently, it just covers the surface of the hair and after six months is washed away.
Semi-permanent coloring
Semi-permanent coloring of hair just enhances your natural color of your hair, giving them Shine. Semi-permanent coloring is washed away usually after 28 washes. It is suitable for damaged hair because it contains no ammonia.
Permanent colour
Permanent colour is applied in that case, if you want radical change or take out the gray. The color stays on your hair until they begin to grow on the roots. Don't forget to touch up the roots every four to six weeks for the hair to look attractive. At the first painting experts recommend to buy the paint on the shade lighter than your natural hair color.
First of all, you need to choose the right tone. Experts recommend to choose a paint shade lighter or darker than your hair color. Color have to be in contrast with your skin tone. For example, if you have a cool skin tone, try adding a bit of warmth to the color of your hair, and Vice versa, if you have a warm skin tone, pick up the paint more cold tone. Remember that a warm skin tone with warm colours, and cool shade with a cold tone don't mix. You don't know what your skin tone is warm or cold? Skin cool colors are usually pink in color, while the skin is warm shades of yellow or even a subtle greenish hue.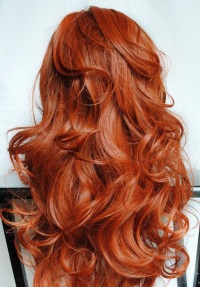 Preparing for hair dyeing in advance. A week before staining twice a week, apply a mask or other therapeutic agent to the hair to moisturize the hair and make them as healthy as possible. This will help reduce the porous structure of strands and contribute to the uniform staining.
Wash your hair two days before staining. This allows the natural oils of the scalp of your skin to accumulate a little to protect your skin from pinching during hair dyeing. Oils help the dye to penetrate better into the hair.
The day before the dyeing spend all the necessary procedures specified in the regulations, including the test for an allergic reaction of the skin on the head and strands of hair, even if you had to dye your hair. Sometimes allergic reactions may occur. Apply a little paint on the inside of your arm and the tip of a single strand approximately ¼ of thumb, if you are not satisfied with the result, try a different tone. For owners of long hair, it is best to buy two packs of paint let the paint will be more than what it may not be enough.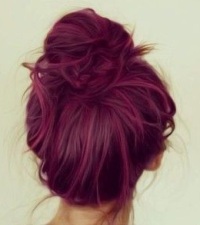 To paint rested longer, and the color was bright and saturated, it is necessary to apply certain tricks. If you are not able to refuse irons, hair dryers and stylers, prior to their application spray on the hair heat protectant to create a protective barrier. This will help to lower the temperature of the Styler, to reduce the damage to the hair and prevent fading of color. You must use tools for color treated hair, shampoo and conditioner. Try to wash your hair with warm water no more than 2-3 times a week. Try less sunlight, if you're going to the beach or a long time is on the street, it is better to wear a hat or use a sunscreen spray for hair.
In case you are not satisfied with the result, you can try to fix it. To soften copper tone, you can spend the second painting paint with an ashy shade. You can use a special shampoo with a blue or purple tint once or twice after painting. If you have damaged hair ends after processing, you can recover them with the serum that improves and stabilizes the color. Serum adjusts the color between the first and second stage of the painting, balancing the level of active substances of the paint and help with uniform distribution over the entire length of hair. You should pay attention to the fact that when coloring hair at home you must follow the instructions, especially if you are new in this business. Carefully and slowly apply paint on each strand, and sculpt the hair with the comb with a rare and wide teeth.